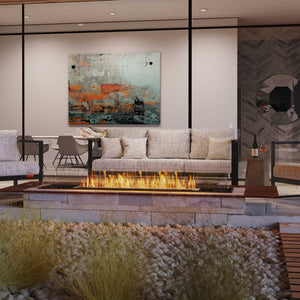 Introducing the EcoSmart Bioethanol Fire Bench series, the perfect addition to any indoor or outdoor living space.
This series features four open sides, creating a stunning focal point from multiple angles. The open design provides a warm and inviting atmosphere, perfect for relaxing and entertaining with friends and family.
The Flex Bench bioethanol fireboxes are ideal for commercial spaces such as restaurants, bars, and cafes. These fireboxes bring a touch of sophistication to any setting, making them the perfect centrepiece for any business looking to make a lasting impression. 
EcoSmart is committed to sustainability and uses eco-friendly e-NRG bioethanol fuel in all our fireplaces. This means you can enjoy the warmth and beauty of a fire without any negative environmental impact.
Flex Bench